Everyone join us this Saturday to welcome Myron Hyman back to the Vineyard! He will be rocking us on the dance floor from 3:30-6:30!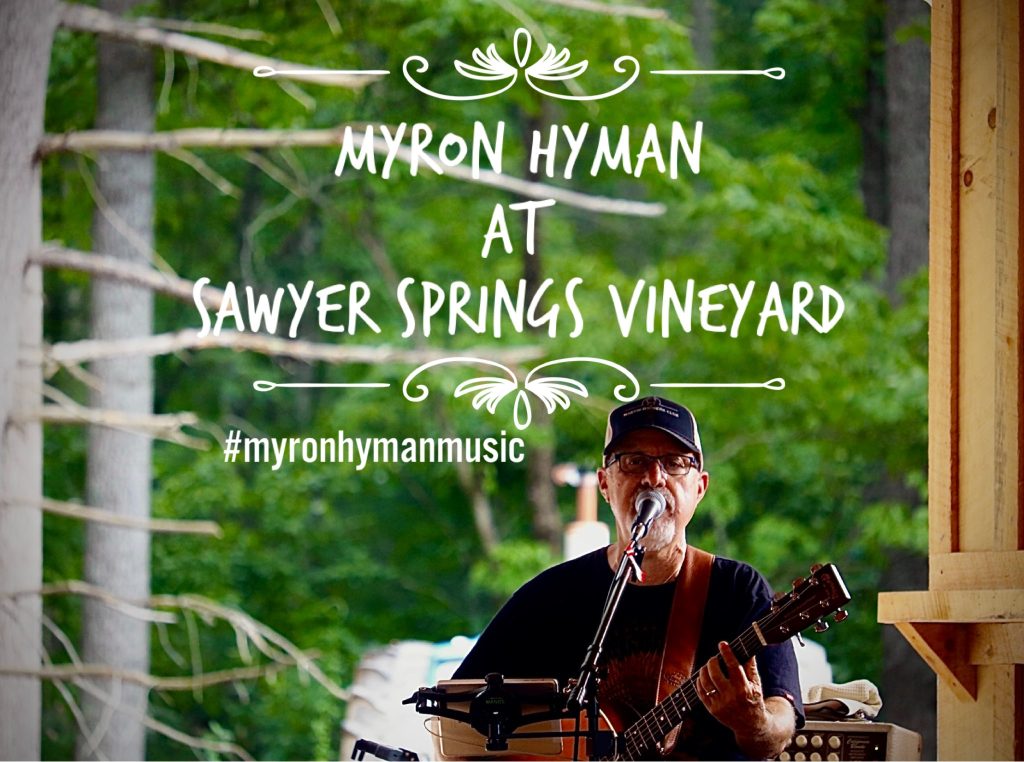 Wine Specials this week are as follows:
Wednesday: Apple Wine $6 a glass
Thursday: Throw back Thursday, grab a glass of your favorite for 2020 prices!
Friday: Try a bottle of our amazing Strawberry Haze for $5 off! (2 bottle minimum!)
Saturday: We've upped our case discount to 15% off! Grab a case(12 bottles) of Sweet Melissa for $48 OFF!
Sunday: Its a perfect Sunday for $6 glasses of Sipping Sunset!
RED WINE & BLUE BASH
Join us on July 2nd for The Dirty French Broads, an amazing band out of Western North Carolina! This Americana Grass band brings a smoky, boot-stomping twist on southern favorites! We cannot wait for our first, full band! Kicking them off will be our in house favorite, Myron Hyman music!
Myron starts at 2-5 Dirty French Broads take over at 5:30 and party till 8:30!