Music returns with our in house favorite, Myron Hyman!
Myron will start playing on Friday at 3:30 and will jam with us till 6:30!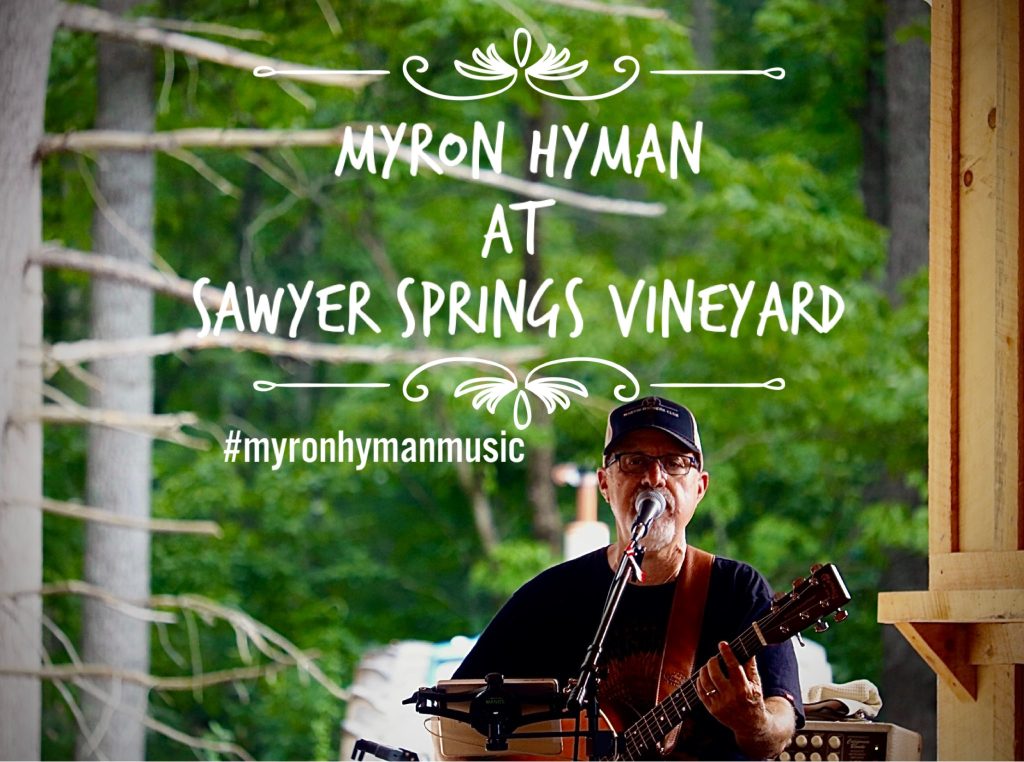 On Saturday, June 11 we have Edneyville: Class of 86′ Reunion celebrating with us on our covered patio! The patio will be reserved for this special event from 12-2. Our picnic tables that are covered with sun-umbrella's will be available to the public. Myron Hyman will be playing music for our guests from 12:30-2:30
No food trucks this weekend, but as always, we are serving up our gourmet charcuterie boards that are made with local cheese from Looking Glass Creamery, locally made chocolates from Conjure in Arden NC, and an assortment of crackers, nuts, grapes and more.